Supplements For Depression: An Expert Tells Her Story
July 14, 2016
• Posted in:
Depression will be the #1 disease in the world by 2020 according to the World Health Organization. Anxiety rates continue to rise in our technology-laden, high-pressure society. Can nutrition and select supplements help temper depression and anxiety episodes?
Today's article was written by Therese Borchard and appeared on everydayhealth.com in October 2014. Ms. Borchard is the founder of Project Beyond Blue, an online community for people with chronic depression and anxiety. She is associate editor at PsychCentral.com, and a contributor to Yahoo!, CNN.com, and other media outlets. She is passionate about the science of nutrition, gut health, and holistic therapies to treat depression, anxiety, and chronic illness.
Please note that Ms. Borchard does recommend some products in her article. At The Center, we have worked with nutritional advisor Dan Chapman, founder of Redd Remedies, and utilize one of their premium products, In•Joy by Redd Remedies, as our preferred mood-balancing supplement, in addition to serving plant-based, nutrient-rich meals. As you read Ms. Borchard's article, you will recognize many of the ingredients she discusses are key ingredients in In•Joy:
Vitamin D3
Folic Acid
B12
L-Tyrosine
L-5 Hydroxytryptophan
Holy Basil Extract
Schisandra Berry Extract
12 Patient-Approved Natural Supplements for Depression
Originally published: http://www.everydayhealth.com/columns/therese-borchard-sanity-break/patient-approved-natural-supplements-depression/ (slight edits has been made for space considerations)
By Therese Borchard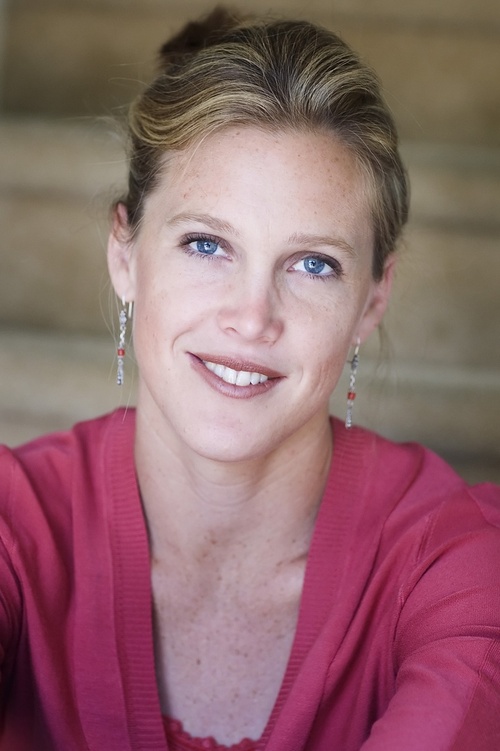 I hereby confess that it takes me a half hour each week to fill up my mammoth-sized pill container with the supplements and vitamins I take each week to give my brain every lift I can. It's expensive, it's time-consuming, it's a pain in my arse, but I would rather spend my time organizing fish oil capsules than in front of a therapist explaining why I can't shut off the negative intrusive thoughts. I'm doing much better today than I was seven months ago, the afternoon I first met with a holistic doctor to determine which supplements could help my depression. I was hoping that they would be able to replace my meds. Not at this point. But adding them to my meds has helped stabilize my mood since the beginning of the year.
There are so many brands out there. It's hard to know if you're paying big bucks for a sugar pill or if you're getting the real stuff. My doctor insisted that anything I take be third-party tested.
Here are the 12 natural supplements I take every day for depression: 
Omega-3 Fatty Acids. If I had to choose two supplements that make the most difference, I would vote my omega-3 capsules and the probiotic that I take. Don't skimp on those. I spend the big bucks on a quality brand of fish oil, OmegaBrite, because their capsules contain 70 percent EPA (eicosapentaenoic acid) in a 7:1 ratio of EPA to DHA (docosahexaenoic acid). New research has confirmed the positive effects of EPA on mood, even more so than DHA, as it provides a natural balance to omega-6 arachidonic acid. I noticed a definite difference in switching from a brand of mostly DHA to mostly EPA.
NOTE: At The Center, we recommend Renew Life's Nowegian Gold Super Critical Omega with ultra-high quality fish oil, 71% EPA and a 6.5:1 EPA to DHA ratio.
Probiotics. As I've mentioned in places, I mix a very expensive powder, Probiotic 22 (by Orthomolecular Products) with either water or a green smoothie before I eat anything in the morning. It is crucial to keep your intestines in good shape because your brain is only as healthy as your gut. The nerve cells in our gut manufacture 80 to 90 percent of our body's serotonin, the neurotransmitter we need to stay sane. That's more than our brain makes. And the gut is in constant communication with the brain, sending it information that most definitely affects your mood, even as the messages never come to consciousness.
NOTE: The Center recommends Renew Life's Ultimate Flora Extra Care Probiotic 50 Billion cultures with 10 probiotic strains.
Vitamin B-12. Bestselling author Mark Hyman, MD, calls Folate, vitamin B-6, and vitamin B-12 the "mighty methylators for mental health." He mentions a remarkable study in the American Journal of Psychiatry that found that 27 percent of severely depressed women over the age of 65 were deficient in B-12.  "If you think about it," writes Dr. Hyman, "this suggests that more than one-quarter of all severe depression can be cured with B-12 shots." For this reason — to make sure it gets into my system as easily as possible — I take a form of liquid B-12, a dropperful from Pure Encapsulations.
NOTE: The Center recommends In•Joy by Redd Remedies with 1,000 mcgs (16,667% daily recommended) in a daily dosage.
SAM-e (S-adenosylmethionine). We actually make SAM-e when the amino acid methionine combines with adenosyl-triphosphate (ATP), which is involved in the synthesis of neurotransmitters. The supplement we take is a stabilized form of that substance. It has only become available in the U.S. since 1999. A 2002 review by the U.S. Agency for Healthcare Research and Quality found that SAM-e was more effective than a placebo and equally as effective as antidepressants. Other studies suggested that adding SAM-e to an antidepressant may improve results in people who haven't responded to medication. I get my SAM-e from Prothera.
Turmeric (Curcuma longa). I got turned on to turmeric after I read David Perlmutter's bestseller, Grain Brain. It's actually the seasoning used in curry dishes and has been used for thousands of years in Chinese and Indian medicine to treat a variety of ailments. Perlmutter claims that it is your brain's best friend because of its ability to activate genes to produce antioxidants, which then protect "our precious mitochondria," the tiny organelles in our cells that generate chemical energy in the form of ATP (adenosine triphosphate).
NOTE: The Center recommends Curcumin C3 from Redd Remedies, a highly bioavailable and absorbable form of turmeric. Curcumin C3 comes in a cinnamon-flavored chewable.
Vitamin D. As I said in my post, "6 Conditions That Feel Like Depression But Aren't," a deficiency in vitamin D will feel very much like depression. Lots of studies have found a close association between depression (or increased odds for depression) and vitamin D deficiencies. And as many as three-quarters of U.S. teens and adults are deficient, according to a 2009 study published in the Archives of Internal Medicine. This one is so important that, again, I take the liquid form, a few drops from Pure Encapsulations.
NOTE: The Center recommends In•Joy by Redd Remedies with 2,000 IUs (500% daily recommended) in a daily dosage.
Vitamin C. I took vitamin C every day as a kid. My mom always said it fought off colds and was a helping hand to your immune system. Then I forgot about it for about 20 years. But after reading Norman Cousin's book, Anatomy of an Illness— how his life-threatening illness was cured by megadoses of vitamin C and laughter — I am taking it again. Lots of it. I get mine from Prothera.
Amino Acids. Amino acids are the special building blocks of protein, some of which get transformed in our bodies into neurotransmitters. As Hyman explains, "ALL of the thousands of molecules in your body are built from only eight essential amino acids that we must get from our diet." Without adequate amino acids, your brain can't work and you get sluggish, foggy, unfocused, and depressed. I get mine from Prothera.
Magnesium. Up to half of Americans, today don't get enough magnesium because stress, caffeine, sugar, and alcohol all deplete it. Unless you eat lots of seaweed and green beans, it's wise to bulk up on magnesium, because it is considered by some doctors to be the stress antidote and the most powerful relaxation mineral that exists.
NOTE: The Center recommends Brain Awakening by Redd Remedies with Magtein™, a highly absorbable form of magnesium.
GABA. Most of the anti-anxiety medications today (Valium, Xanax, Ativan) act on the GABA (Gamma-aminobutyric acid) pathways to calm and relax the nervous system. GABA is known as the "anti-anxiety" neurotransmitter. However, these types of drugs (benzodiazepines, and benzodiazepine-like drugs such as Ambien and Lunesta) are bad news for me. I get addicted fast, and the anxiety hangover is awful. So I take GABA itself in supplements. I get mine from Prothera.
Calcium. Calcium doesn't reduce depression itself; however, eliminating dairy from your diet CAN reduce depression, especially if you have food intolerances that cause inflammation in the brain. Therefore you need to take calcium supplements because you aren't getting enough in your diet. Women over the age of 40 need to be especially careful to get enough calcium to ensure strong bones. I get mine from Prothera.
Melatonin. Anyone who has ever experienced insomnia knows about melatonin. It helps us get to sleep and regulates the sleep-wake cycle. When I went through a period of extreme insomnia, the combination of melatonin with calcium and magnesium seemed to help. I still have a lot of sleep anxiety at night, so I continue to take melatonin before bed. I get mine from Prothera.
Talk to Your Doctor
Although some herbs and supplements show promise in treating depression, they are not a proven substitute for treatments when you experience severe depression. Depression can be a serious disease. You should call a doctor right away if you have severe depression or thoughts of hurting yourself. Do not rely on supplements alone as a way to pull through severe depression symptoms.
If you or a loved one are experiencing depression or anxiety, please call The Center • A Place of HOPE at 888.771.5166 to speak with one of our depression and anxiety treatment specialist. It is a free call and you can discuss what a treatment program might look like for you. For further information, please visit our depression treatment page.
Get Started Now
"*" indicates required fields
Whole Person Care
The whole person approach to treatment integrates all aspects of a person's life:
Emotional well-being

Physical health

Spiritual peace

Relational happiness

Intellectual growth

Nutritional vitality