Depression Guide (Downloadable PDF)
February 19, 2021
• Posted in:
Here is Dr. Gregory Jantz's FREE Depression Guide. This guide is meant to be informative and provide helpful comments and tips for conversation starters for pastoral staff, counselors, and individuals working with someone struggling with depression.
It is not intended to be a substitute for treatment or professional care. If you or a loved one is struggling with depression, please seek professional help.
Call The Center • A Place of HOPE to speak with an admissions specialist, or to receive information about resources in your local area. Below is a link to download your free guide: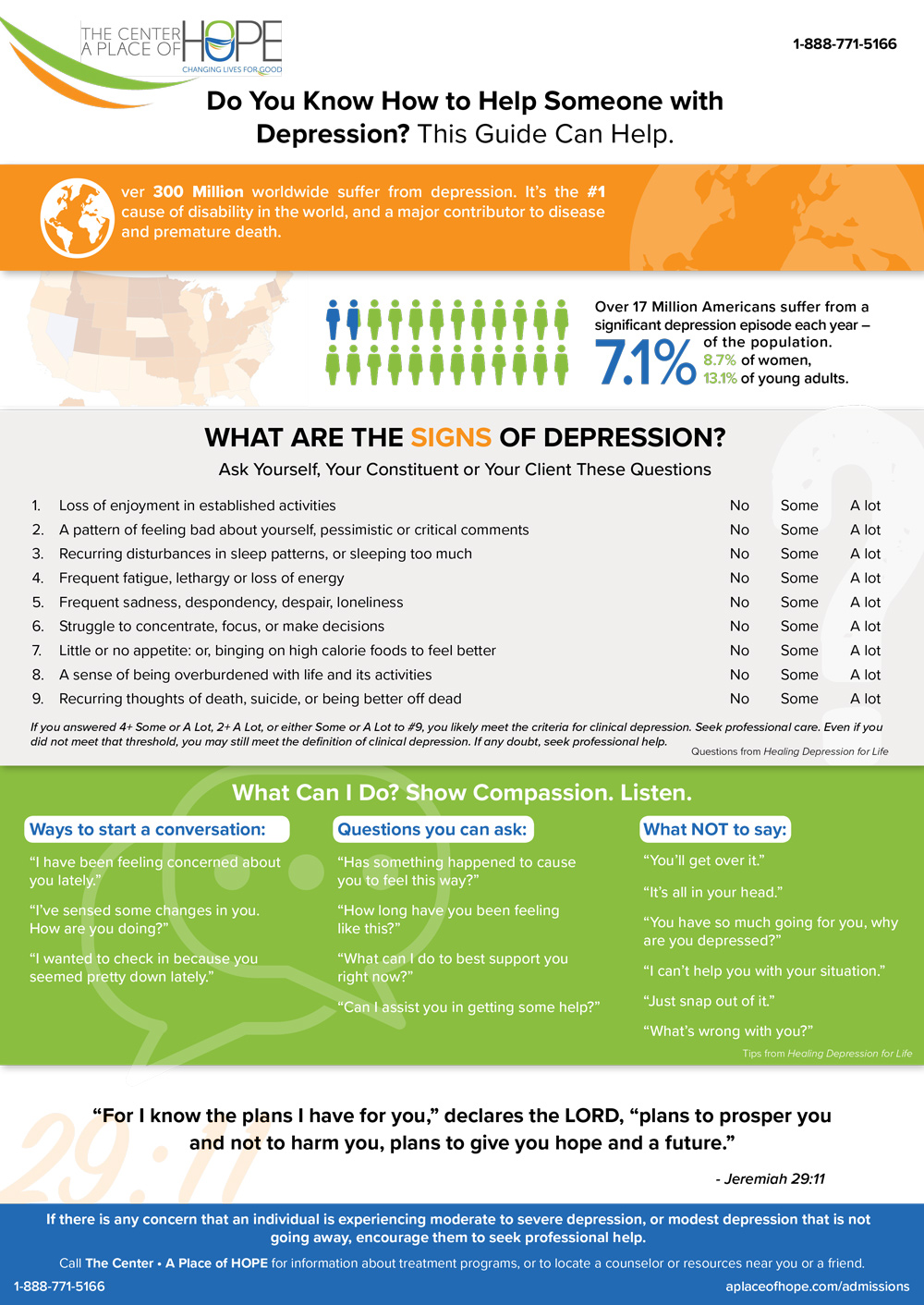 Related Posts
When you take the risk of opening up to others and begin to share who you are with someone you learn to trust, you are on your way to emotional wholeness.
If you wonder where God is when you're lonely and hurting, renew the spiritual connection. God-talk supports positive self-talk with these affirming statements.
Finding the motivation to perform even the simplest tasks when you're depressed can be challenging. However, it's possible to take some positive, actionable steps to increase motivation even when you're feeling low. One of the most common symptoms of depression is a lack of drive to accomplish things you know...
Get Started Now
"*" indicates required fields
Whole Person Care
The whole person approach to treatment integrates all aspects of a person's life:
Emotional well-being

Physical health

Spiritual peace

Relational happiness

Intellectual growth

Nutritional vitality