Clinical Depression on the Rise in Children and Teens
December 30, 2010
• Posted in: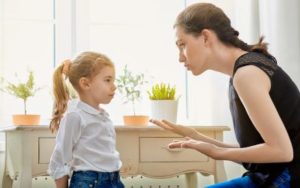 It's fairly typical for children and teens to experience bouts of sadness and mood swings. However, clinical depression, a serious form of depression that affects most or all aspects of a sufferer's life, is increasing among children and teens. It is believed that as many as five percent of people under the age of 18 suffer from clinical depression during their childhood or teen years, a significant increase from just 20 or 30 years ago.
Children and teens suffering from clinical depression, which can be caused by a chemical imbalance, a traumatic event or physical health issues, often exhibit several of the following symptoms:
Irritability or anger
Feelings of worthlessness or guilt
Incessant feelings of sadness, hopelessness
Increased anxiety, tension or panic
Pessimism
Vocal outbursts or crying
Social withdrawal
Loss of interest in activities at home or with friends, in school, extracurricular activities and in other hobbies or interests
Heightened sensitivity to rejection
Significant increases or decreases in appetite
Noticeable changes in sleep habits — insomnia or excessive sleep
Fatigue and sluggishness
Restlessness, agitation and increased fidgeting
Difficulty concentrating
Self-harm such as cutting or taking excessive physical risks
Suicidal thoughts
If your child or teen is showing multiple symptoms of depression, we highly encourage you to seek help, as depression is easily treatable. At a Place of Hope, we offer whole-person treatment in depression, meaning we provide emotional, physical, spiritual and nutritional treatment for complete healing. To find out more about our childhood depression treatment program, please contact us today.
Related Posts
Resilient as children are, childhood abuse, in its various forms, can decimate a child's sense of self. Here are ten questions to consider when processing the struggles associated with childhood abuse.
It is a very difficult time for all of as news of Coronavirus is all around us and it is affecting our everyday lives. Many of us are at home social distancing or on lock down, and our children are not at school. Many of our children are aware that...
Your life patterns are the result of your perception or view of life, and what you believed would happen. These are often forged in childhood. Once you understand your personal life patterns, you will be better able to discover certain perceptions and expectations that led you to either negative or...
Get Started Now
"*" indicates required fields
Whole Person Care
The whole person approach to treatment integrates all aspects of a person's life:
Emotional well-being

Physical health

Spiritual peace

Relational happiness

Intellectual growth

Nutritional vitality