Attitude of Gratitude Journal Download
October 25, 2016
• Posted in:
The simple act of writing down the things for which we're grateful can create a vibration of positive energy within you that can have many, long-lasting benefits. Give it a try for a week and note how you are feeling on the 7th day. Are you feeling a little lighter? That's your happiness vibration!
We've made it easy for you to get jumpstarted on gratitude journaling. Click on the image below and download our free journaling sheet. Make as many copies as you need.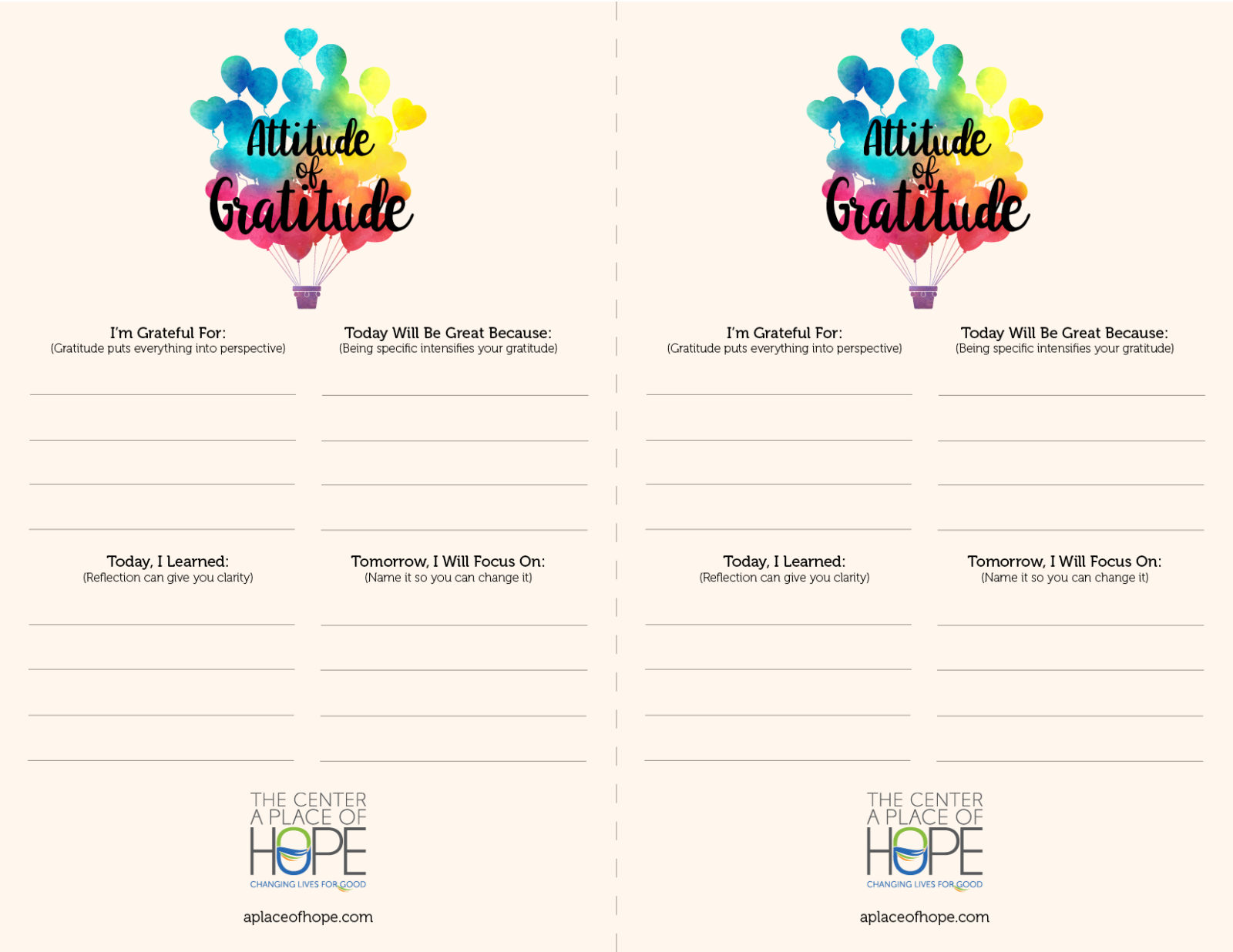 Related Posts
What's your strategy for keeping your New Year's "Intention"?
Acceptance is an interesting word. It involves both the act of accepting as well as the fact of being accepted.  In this way, it's kind of a two-way street.  One of the corollary definitions of accepting is "to be able or designed to take hold, as in something added or...
Accepting the truth in your life means you must come to accept the truth, the whole truth, and nothing but the truth. First, there comes an acceptance of the truth in your life that is causing you pain and is the source of your anger. This is the first step...
Get Started Now
"*" indicates required fields
Whole Person Care
The whole person approach to treatment integrates all aspects of a person's life:
Emotional well-being

Physical health

Spiritual peace

Relational happiness

Intellectual growth

Nutritional vitality