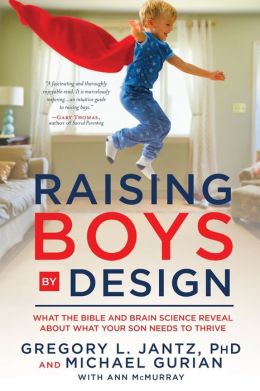 They come into the world red-faced, sometimes screaming at the top of their lungs. With the joyous pronouncement, "It's a boy!" our sons are celebrated. Though our new son is barely a part of our present, we look at his squirming, warm bundle of future potential and say to ourselves, "Hello, little man."
Little do we know the adventure we are beginning!
Our sons grow and change, sometimes before our eyes, and we can barely keep up with their active, inquisitive natures. We seek to mold their wills to our own without breaking that spirit we know they will need in order to become men.
And we worry what sort of men they will become:
Will they be strong enough to shoulder an adult load?
Will they be humble enough to learn the lessons we yearn to teach?
In a culture where the rules for manhood don't always align with our values, whose wisdom will they listen to and follow?
Our sons must learn to bear the weight of their thoughts and actions, but how much is too much and how soon is too soon?
It's difficult enough to deal with these questions and doubts when our sons are small and relatively contained under our roofs. When our sons enter preschool and then school, the circle of adults with input and opinions and responsibilities over our sons expands. Our choices and decisions and the conduct of our sons come under review.
The schoolhouse is just one place where our parenting and the character of ours sons can come into question. As you notice your son measuring the world and being measured by it, you may feel that now is the time to fully embrace the complexity of raising boys in this busy, challenging world. Now is the time to take the journey into the divine design of your son.
RAISING BOYS BY DESIGN
In the new Raising Boys By Design: What the Bible and Brain Science Reveal About What Your Son Needs To Thrive, by Michael Gurian and myself, we provide doable strategies and eyeopening examples of what's really going on inside a boy's brain.
Among other things, you'll learn how to help your son:
Strengthen his character, resilience, and self-discipline
Nurture genuine compassion and empathy
Process words and emotions in ways that fit his brain chemistry
Succeed in school and hone crucial life skills
Develop a healthy perspective of sexuality
Avoid the pitfalls of media and technology
Embark on a lifelong adventure of faith
Raising Boys By Design is a practical blueprint to help you build a HERO — one who values Honor, Enterprise, Responsibility, and Originality.
10-DAY BOOK GIVEAWAY
For a free copy of Raising Boys By Design, comment on one of my updates about the book giveaway posted to my Facebook page (be sure to Like the page too), Twitter page (be sure to Follow me too), or Google+ (be sure to Follow me too), September 17 through September 27, 2013.
Blessings,
Gregg Jantz
Founder, The Center for Counseling and Health Resources
Co-Author, Raising Boys By Design